Haller Group | Nonlinear Dynamics
We develop mathematical and numerical methods for complex, nonlinear dynamical systems in nature and engineering. Our approach combines applied mathematics, dynamical systems theory and numerical methods to produce algorithms directly applicable to experimental and numerical data sets. Areas of current interest include nonlinear vibrations of multi-degree-of-freedom structures, rigorous model reduction in very high dimensional systems, complicated transport processes in the ocean and the atmosphere, and the definition and identification of coherent structures in turbulence.
Latest Video
February 2, 2019
---
George Haller's lecture on the nonlinear dynamics of transport barriers. [View]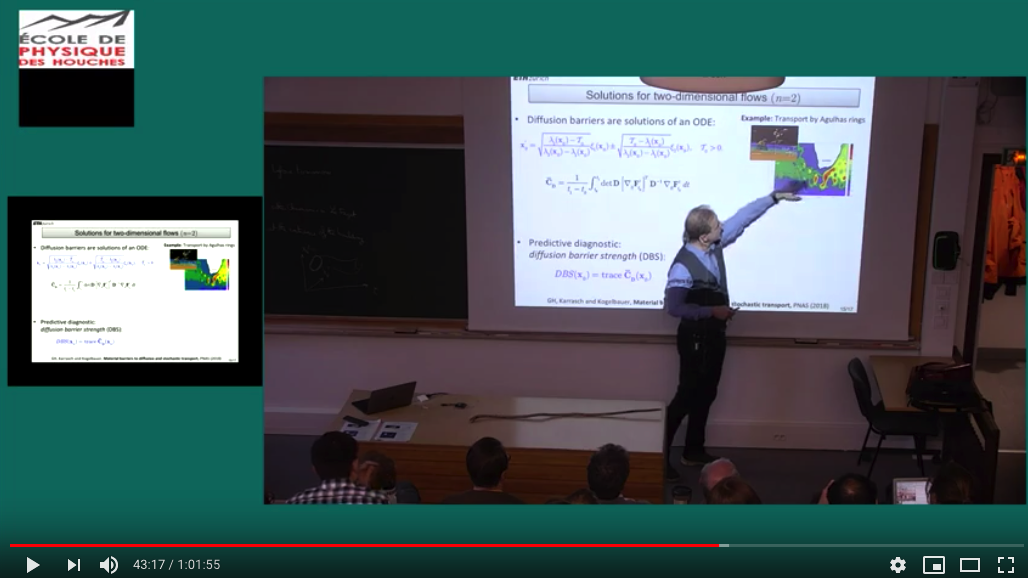 Latest Research
September 7, 2018
---
---
---
---
Latest News
November 21, 2018
---
---
---
---
---
David Oettinger appointed at ELCA
Congratulations to David on his Ph.D. defence and on his new position at ELCA!.
More about ELCA: [View]

---
Mattia Serra appointed as postdoc at Harvard
Congratulations to Mattia on his Ph.D. defence and on his new postdoctoral position at Harvard University! [View].

---
New group members: Mattia Cenedese and Stergios Katsanoulis
Welcome on board, Mattia and Stergios! [Meet the team].